Well, the round up has survived another week!
Back in the old days, NaNoWriMo kicked of on 1 November – as sure an early sign of the holiday season as Halloween and Thanksgiving. We'd rock up to our keyboards on day one with a vague idea about zombies lurking in the back of our minds and fifteen packets of very strong coffee stashed in the cupboard. Nowadays, prep starts on 1 October. I've been contemplating putting something together for Write This Now but, goldfish brained as I am, I failed to to get it together this year. Here are a couple of really good prep options, though – starting with Janice Hardy's free blog workshop.
Welcome to the home page of my newest at-home workshop, Idea to Novel in 31 Days. While this workshop is aimed at writers who plan to do NaNo next month (National Novel Writing Month), it's just as useful for anyone who wants a little guidance and motivation to develop a novel. Just like my at-home revision workshop, this is a work-at-your-own-pace kind…
Get Ready for NaNo! At-Home Workshop: Idea to Novel in 31 Days Source: Fiction UniversityPublished on 2017-10-01
Alexandra Sokoloff takes the story-oriented discipline of the screenwriter and applies it to novel writing. This makes her prep posts especially good if you want to put together a bulletproof plot before you start.
It's October first, and you know what that means….

It's Nanowrimo PREP month!

                      Get free Story Structure extras and movie breakdowns

I always do a brainstorming and story structure review series in October, and cont…
It's Nanowrimo PREP month!!!
Source: Alexandra SokoloffPublished on 2017-09-30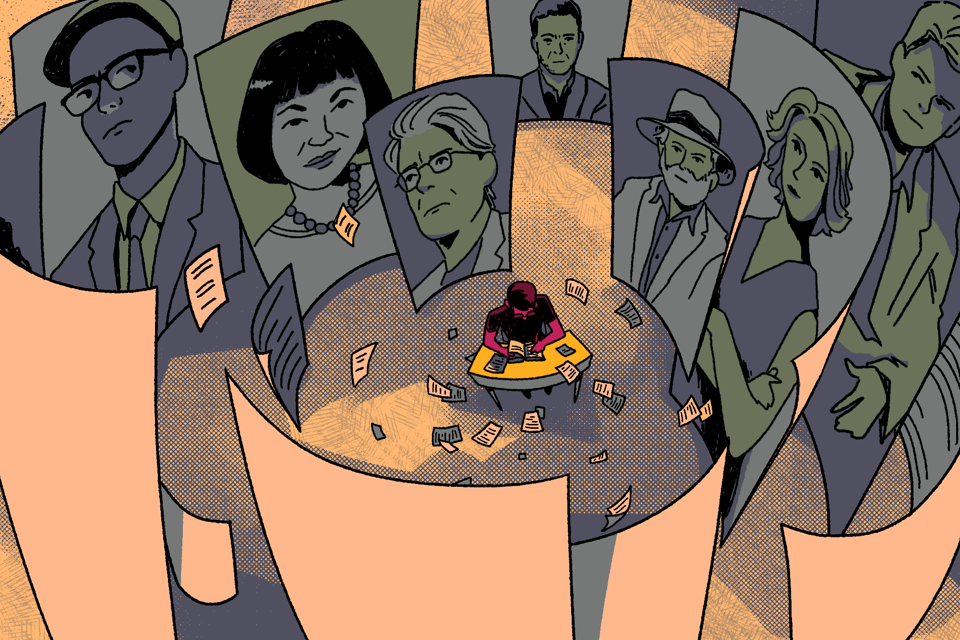 In the throes – or doldrums – of writing his novel, Joe Fassler interviewed 150 successful writers for The Atlantic. The sad truth? "The artistic process never seems to get easier, not even for the most successful, famous authors. They, too, wasted months of time chasing down material that ended up being no good. They, too, were sometimes wracked by self-doubt. They, too, also sometimes felt a sudden, sweeping urge, as bold as lust, to give the whole thing up."
The summer of 2013, I found myself on the phone with Stephen King, listening as he described how he wrote the opening sentence of It: "That's one that I worked over and over and over."

Drawing on four decades of work, from Salem's Lot to Needful Things to Doctor Sleep, the author recounted the arduous way his books usually begin—how he'll spend weeks,…
My 150 Writing Mentors and Me
Source: The AtlanticPublished on 2017-09-29
The digital book is a battleground. Should it be a bald electronic file, a simulation of the real-world object, or a whole new evolving medium. They answer is probably – yes.
The first thing thing you should know about reading books in a web browser is that far more developers than users are excited about the idea of making a digital book look just like a print book.

I was reminded of this last night when I read about yet another startup that had rediscovered making stories read in a web browser look more book-like.
People Are Weird About Books, and Attempts to "Improve" or "Fix" Books in a Web Browser Proves it
Source: Published on 2017-09-29
Speaking of now-perennial issues – here's the latest dispatch in the university writing program debate. Unusally, though, this piece – a review of Evan Kindley's "Poet-Critics and the Administration of Culture" – takes a historical rather than a contemporary view.
On the intersection between the modernist-administrative relationship and the rise of the creative writing program: http://ow.ly/3riR30fo40o  pic.twitter.com/n7pAQEaP6P
On the intersection between the modernist-administrative relationship and the rise of the creative writing program: http://ow.ly/3riR30fo40o pic.twitter.com/n7pAQEaP6P
Source: LA Review of BooksPublished on 2017-09-27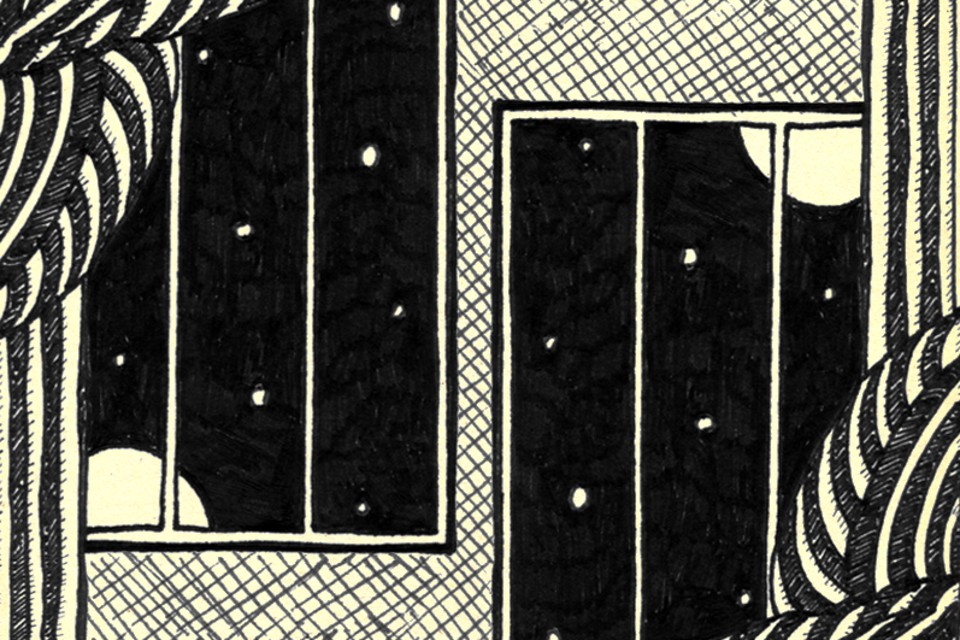 In the second of two Atlantic picks, Celeste Ng writes about the classic children's book "Goodnight Moon", and how its imagery relates to her own work.
I once heard Michael Byers—one of the professors at the University of Michigan, where I did my MFA—say that at a certain point, the book starts to be a collaborator with you. It's almost like it starts to tell you how to write itself. I love the idea that, at a certain point, the book starts coming into tune, begins to resonate with itself. Part of what you do is you kind of listen for the note you're hitting, as you try and find ways to bring the whole thing into resonance.
What Writers Can Learn From Goodnight Moon
Source: The AtlanticPublished on 2017-09-27
I spent an entire year in a corporate job convinced that I'd be 'found out' any day. It's even harder to shake that feeling as a writer. We are all frauds after all.
Writing a novel is a challenging process and positive reinforcement is gaspingly hard to come by. Accordingly, it is hard to avoid imposter syndrome: the feeling that you are a fraud and that your lack of skills will be "discovered" at any moment.

Nearly every writer I know is afflicted at some point by the sense that they are a complete and total imposter who does not des…
How writers can beat imposter syndrome
Source: Nathan BransfordPublished on 2017-09-26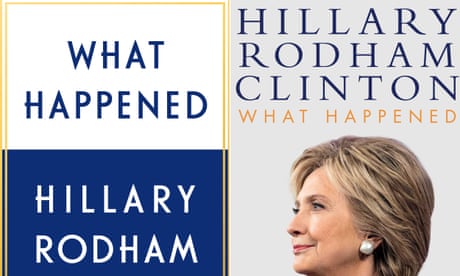 Having bought many books on both sides of the Atlantic I think I tend to prefer American covers. I also like the slightly redundant but pleasantly old-fashioned convention of adding 'A Novel' to the the title of er.. a novel.
The American edition of Hillary Clinton's What Happened looks stylish and elegant; the UK one is dreadful. But the reasons that books differ so much across different markets isn't solely down to simple salesCovers sell books. But in the case of Hillary Clinton's memoir What Happened, you can't help thinking that the book's sales in the UK are despite the jacket treatm…
Cover versions: why are UK and US book jackets often so different?
Source: Guardian BooksPublished on 2017-09-26
An interesting review in itself, but I picked it for its very nice summary of galactic SF futures.
John Scalzi deforms the concept of hyperspace in a way that befits the Anthropocene moment. Gerry Canavan writes: http://ow.ly/jwQy30fnkHQ   pic.twitter.com/ThfDWhxcuI
John Scalzi deforms the concept of hyperspace…
Source: LA Review of BooksPublished on 2017-09-24
Let's end where we started. If you're considering NaNoWriMo and don't know where to get your story from – this is the post for you.
As always, my advice is: Begin with your story's characters.

Reader question from attatt:

When you write a script, do/did you usually start with a character, a specific plot point, or a specific ending you want to reach?Curious how others write because I tend to have plot point ideas out the yang, then have to connect the dots and find a successful ending.
Question: Where to start when developing a story?
Source: Go Into The StoryPublished on 2017-09-21